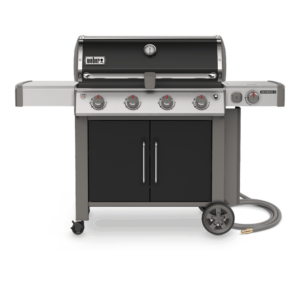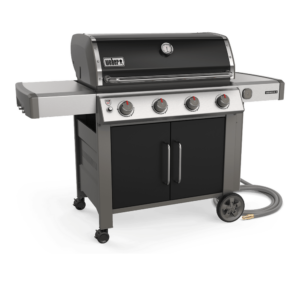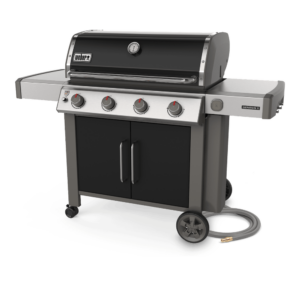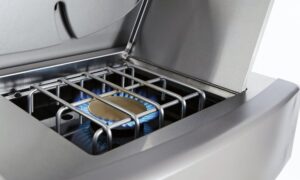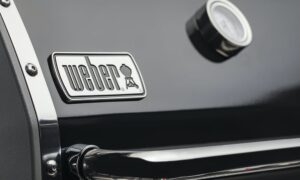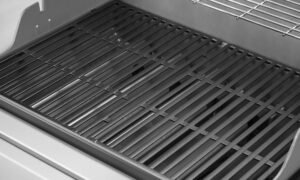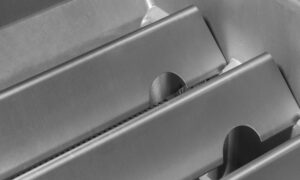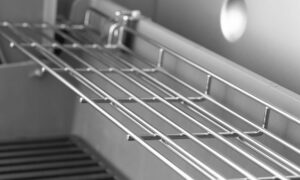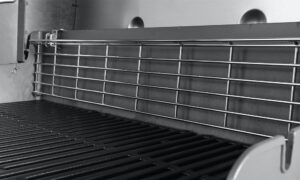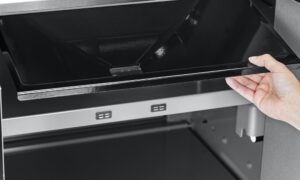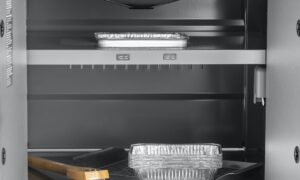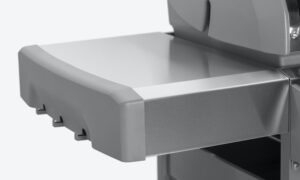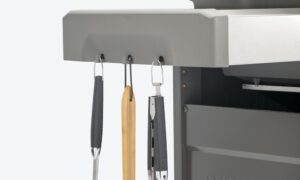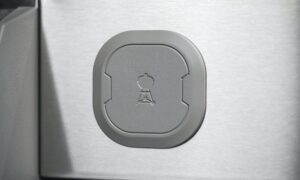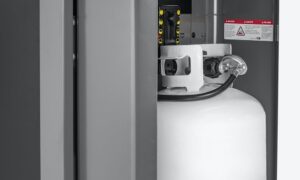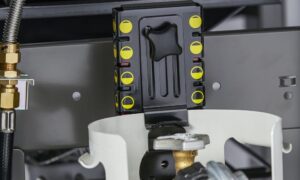 Genesis® II E-455 Gas Barbecue (Natural Gas) (PREMIUM OPTIONAL)
$2,559.00 – $2,859.00
Black (includes Delivery & Assembly)
This product is unavailable to purchase online. It can be purchased directly from Fielders store, or phone us on 1300WEBERQ or or 07 3385 0817
Works with mains gas plumbed to the house and connects via bayonet fitting – Does not work with bottled gas of any type.
It's more than an evolution, it's a revolution.
Weber Genesis II E-455.
A large premium four burner barbecue with Weber's all new GS4 cooking system, iGrill 3 ready, Infinity ignition, High + burners and side burner.
The cooking system is the heart of any barbecue. In the 1980s, Weber revolutionised gas barbecue cooking forever with the introduction of the Flavorizer cooking system in the first ever Weber Genesis gas barbecue. Now, over 30 years later, Weber has done it again. At Weber, countless hours of research and development have been invested into once again reinventing and re-engineering gas barbecue cooking.
The new Weber GS4 cooking system, found in all Genesis II gas barbecues, is the biggest step forward in gas barbecue cooking since the original Genesis was introduced in the 1980s.
Anyone who has used an ordinary gas barbecue knows that there are some common frustrations – uneven heat across the cooking system, flare ups and fat fires, and inconsistent ignition. The four components of the GS4 cooking system resolve all of these common flaws to deliver sensational barbecue food with incredible flavour.
Backed by our 10 year, 100% Weber Guarantee
Additional information
| | |
| --- | --- |
| Genesis E-455 | Genesis E-455, Genesis E-455 Premium – Includes Rotisserie & iGirll 3 |
Features
• iGrill 3™ ready
• 2 Caster wheels (2 locking)
• 2 Durable all weather wheels
• Tuck Away™ Warming Rack
• Precision digital fuel gauge (LP model)
• 2 Metre quick disconnect hose (NG model)
• Detailed operating instructions & DVD
• Weber Genesis II cookbook
•  10 year, 100% Weber Guarantee
Specifications
• 56 megajoule (53,078 BTU) combined primary burner rating
• 12 megajoule (11,374 BTU) Side burner
• High-Performance Stainless steel tapered burner tubes
• Infinity ignition system
• Stainless steel Flavorizer™ bars
• Porcelain enamelled hood
• 2 porcelain-enamelled cast iron cooking grills
• Heavy duty porcelain-coated cast iron hotplate
• Fixed commercial grade thermometer
• 304 Stainless steel side tables
• Enclosed cart design
Dimensions
• Height (with lid closed): 120 cm
• Height (with lid open): 158 cm
• Width: 166 cm
• Depth (with lid closed): 74 cm
• Depth (with lid open): 79 cm
• Primary cooking area: 4128 cm2 (86 cm X 48 cm)
• Tuck away warming rack area: 1260 cm2 (84 cm x 15 cm)
• Total cooking area: 5388 cm2
Fielders BBQ & Outdoors deliver to most postcodes within Australia but unfortunately, we cannot deliver to regional areas unless an agreement with the customer regarding delivery cost is decided.  We require a street address specified by you for delivery – unfortunately we cannot deliver to a P.O. Box.
To determine if we can deliver to your area you can enter your postcode into the shopping cart and receive a quote of the shipping charges.
CUSTOM SHIPPING QUOTE – In some instances, depending on the postcode and product, you may need to send a request through to receive a custom quote.  We do have many items that are of a large size and varying weights, so we may need to liaise with different shipping companies to confirm details before we can offer you a price for shipping. This may take up to 36hours for a response, as we endeavour to get the cheapest option for this service.  If you fall within this category, you can withdraw your request if you do not wish to go ahead with the order based on the shipping quote.