FAIRLIGHT UMBRELLA OCT 270CM/330CM
$299.00 – $379.00
This product is unavailable to purchase online. It can be purchased directly from Fielders store, or phone us on 1300WEBERQ or or 07 3385 0817
Unique in a number of important respects. All Fairlight sizes feature a 'collar tilt' which enables a person to tilt the umbrella to 30˚ by simply rotating the collar on the winder housing. This can be done whilst sitting down. Fairlight features an attractive silver anodised aluminium, 38mm round 2 piece shaft. Covered with an Olefin canopy.
Recommend to cover when not in use to prolong life.
Centerpost Concrete Base – available separately.
Olefin Fabric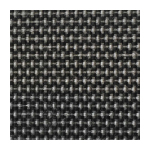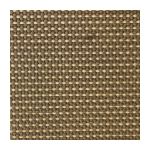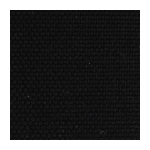 Charcoal Texture            Taupe Texture                 Black
Specifications
FAIRLIGHT
270 OCT
330 OCT
Shape
Dimensions
2761mm
3154mm
 Mast Height
2567mm
2695mm
 Clearance
2008mm
1980mm
Area (m2)
5.5
7.9
2pc Mast
38mm Round
Opening
Winder system
Tilt
Collar Tilt to 30°
Additional information
| | |
| --- | --- |
| Color | Black, Charcoal Texture, Taupe Texture |
| Size | 270cm Octagonal, 330cm Octagonal |
Additional Features
Collar tilt feature
Silver anodised aluminium frame
Olefin Canopy (UPF20-30)
Winder Opening
1 YEAR WARRANTY ON FRAME
1 YEAR WARRANTY ON OLEFIN FABRIC CANOPY
Installation
Centrepost Base
Steel / Concrete / Granite
Small
Size suits 270cm Octagonal
Medium
Size suits 330cm Octagonal

Fielders BBQ & Outdoors deliver to most postcodes within Australia but unfortunately, we cannot deliver to regional areas unless an agreement with the customer regarding delivery cost is decided.  We require a street address specified by you for delivery – unfortunately we cannot deliver to a P.O. Box.
To determine if we can deliver to your area you can enter your postcode into the shopping cart and receive a quote of the shipping charges.
CUSTOM SHIPPING QUOTE – In some instances, depending on the postcode and product, you may need to send a request through to receive a custom quote.  We do have many items that are of a large size and varying weights, so we may need to liaise with different shipping companies to confirm details before we can offer you a price for shipping. This may take up to 36hours for a response, as we endeavour to get the cheapest option for this service.  If you fall within this category, you can withdraw your request if you do not wish to go ahead with the order based on the shipping quote.